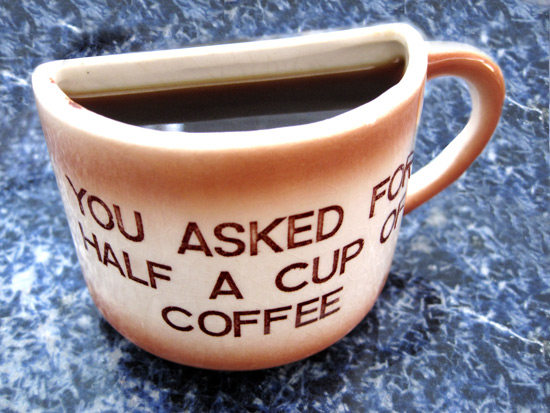 HALF!!!!
When I hit 187.75 pounds, I knew it was the day that I had lost HALF my body weight!
Well, sometime in the last 24 hours, I hit, and surpassed that number!
Today, I weighed in, on my cranky-ass scale (you know, the one that give's me 'doctor office' numbers??) said 187!!
That's right.........
I'm just tickled pink!
Now...... if I could just get some solids in!
Did I mention that my band tightened up like a vice on Friday night? It's still tight today, but not like it was all weekend.
I did get about 1/2 cup of Albondigas in (have I shared that recipe? I think I should!) but I did get a few warnings, and a little slime. I also was able to eat a yogurt with a few walnuts and raisins..... ate it super slowly, but managed to get it down.
I'm taking Prilosec OTC, and will take it for 2 weeks. If I go off, and all that heartburn comes back, I promise, I'll go and get an unfill.
ALBONDIGAS
4 Cups of Water
2 Beef Bouillon cubes (low-sodium)
4 carrots, peeled, and cut into coins
3 ribs celery, diced
1 onion, diced
1.5 Cups Salsa, your choice (I use medium or hot, cuz I like my stuff spicy!)
1 pound ground meat (I use ground chicken, but ground beef or pork are both delish in this as well)
1/3 cup bread crumbs (I make my own, gluten free)
Put water and beef bouillon in large stock pot, and heat to boiling. Add carrots, celery, onion and salsa. Once boiling, reduce to medium heat, and let cook 20 minutes. In a large bowl, combine ground meat and bread crumbs, and make small 1" (or less) meatballs. Drop into soup, and cook an additional 30 minutes, until meatballs are cooked through.
Want a little creamy, you say? Drop a dollop of greek yogurt or FF sour cream on top.